Honorary chairs Mark Bowden, author of BLACK HAWK DOWN, and Gail Husch, author of THE BUTTON FIELD will be at this exciting event.
The Hockessin Art & Book Fair is a collaboration between the New Castle County Art Studio, Hockessin Library, and Hockessin Community Recreation Center; the Center for the Creative Arts; the Hockessin Book Shelf; The Written Remains Writers Guild; and Unexpected Spark Studios.
Where?
Hockessin Community Recreation Center
Hockessin PAL Center
7259 Lancaster Pike
Hockessin DE
When?
June 20th 2015 from 11AM to 3PM
How do I sign up?
If you are a local author or artist then this is the event for you!
$25 for a half table or $50 for a whole table (you would have to purchase 2 half tables since that's how it's set up at the moment).
You can register online right here ---->
https://apm.activecommunities.com/nccde/Activity_Search?detailskeyword=1400&IsAdvanced=False&ddlSortBy=Activity+name&DaysOfWeek=1111111&SearchFor=2&SearchLevelID=0&NumberOfItemsPerPage=20&IsSearch=true
The deadline is June 1st. So you still have time to register if you are interested in participating in this fun filled event.
Who will be there?
Besides awesomely talented authors and artists, we will have 2 Guests of Honor, Mark Bowden and Gail Husch. We will also have Paws for People, Drip Cafe and Woodside Farm Creamery.
Be sure to check out the HABF facebook page!
https://www.facebook.com/hockessinartandbookfair
And this is the official hashtag for the event #HockessinABF
The Hockessin Art & Book Fair celebrates Delaware's independent and self-published authors and the work of local artists.
liz_dejesus
at
Tips for Hockessin Art & Book Fair Participants
Hi everyone!
As you all know the day for the
Hockessin Art and Book Fair
is quickly approaching and the day of the event will be here before you know it.
Joanne Reinbold
,
Justynn Tyme
and I thought that it would be a good idea to put together a little blog post to give you a few ideas as to how to prepare for the day and how to get your table set up nicely.
1. You will be responsible for handling your own sales so bring a cash box. Preferably one that has a lock and key, I bought a nice one at Staples so definitely check out the ones they have there.
2. If you have a PayPal account and a smartphone you can download a FREE app called
PayPal Here
. And they will send you a FREE credit card reader. Another great app is
Square
and they will also send you a FREE credit card reader for your smartphone. Personally I have both apps on my cellphone just in case because you just never know.
3. Handouts. Meaning? Bookmarks, business cards, stickers, postcards, etc. Anything that you can handout that has the cover of your book, your name, email and website. These have worked so well for me in the past so definitely invest in getting some good handouts. Check out vistaprint.com they have amazing designs, it's fast and affordable.
4. Make sure you prop up your books. You can get nice, plastic holders at Staples. If you prop up your book people will be able to see the cover from a distance and that might be incentive enough for them to approach your table and talk to you about possibly purchasing a copy of your book.
5. Decorations. Keep it simple. Bring a nice table cloth, a few decorations in the theme of your books, or some conversation starters (for example, I have a small replica of Cinderella's glass slipper and it's a fun tie-in to my books and a conversation starter).
6. Smile. You want to come across as a friendly, approachable person.
7. Practice your pitch. Meaning? If someone asks you what your book is about, you should know the answer in a heartbeat.
8. Remember to have fun. Chat with the people sitting next to you. Let your personality shine. If people see you having a great time, they will gravitate toward you and will want to talk to you.
We're all looking forward to this amazing event. I still can't believe it's all really happening.
Originally posted by
Anyone that knows me can tell you that Snow White and the Seven Dwarves is my all time favorite fairy tale. I think this story has everything, a beautiful princess, loss of parents, evil stepmother (which technically makes Snow White an orphan), dwarves, poisoned apple, jealousy, kiss, and then she comes back from the dead! Seriously. What else does this story need?
Well there are different versions of this story. In some the evil stepmother tries to kill her three times, with ribbons, a poisoned comb and last but not least the poisoned apple. And then the prince wakes her up but again there are different versions that explain how it happened. The most romantic one is with true loves kiss, and in another version the prince decides to take her casket with him to his castle and in the journey the casket hits a bump, making the bit of apple dislodge itself from Snow White's throat and allows her to breathe again. I'd rather go with true love's kiss...it's a lot less creepy. I mean...why would the prince want a dead body? I mean, come on!
Either way I love this story and what she represents:
Kindness
Determination
Hope.
Here are a few books I'd like to recommend if you like Snow White fairy tale retellings:
What are some of your favorite Snow White retellings? I'm always eager to read new books and discover new authors. :)
It's been a while since I have posted a Fairy Tale Friday blog post! I have started to miss sharing some of my favorite fairy tales with you guys. So after much soul-searching, I decided that it was time to bring it back. This time I'm hoping it'll be a little more conducive to starting a conversation (either with me or with your friends, family and loved ones) about fairy tales, books and other whimsical things.
Current Mood:

happy
This is how I'm feeling right about now.
While I am heartbroken about Musa Publishing, I can't help but be excited about the next chapter that's opened up right now. My dear friends at Indie Gypsy have graciously accepted the Frost Series. So worry not, Bianca Frost fans, you will get to see what trouble she gets into next. They will release First Frost, Glass Frost and (the long awaited) Shattered Frost. Release dates, covers and other exciting news will be coming soon.
As one door closes another door opens...here's to the next chapter for everyone. Looking forward to what the future will bring. ;)
Today is a very bittersweet day for me. Musa Publishing will be closing their doors today. I am eternally grateful for everything they have done for me over the past 3 1/2 years. I am the author I am today because these incredible people believed in me and my work. I cannot forget to thank Kathy Calore Teel who was the Euterpe (YA) head editor at the time I submitted First Frost to Musa Publishing. So from the bottom of my heart thank you for seeing the magic and whimsy that so many others didn't see at the time. And of course thank you to Celina Summers, Jeanne De Vita, Kerry Mand, Kelly Shorten, and Dominique Eastwick for all of their hard work and sacrifice in order to make Musa Publishing a success (because even though they are closing their doors they are doing it with grace and with their heads held high). So thank you so much for everything.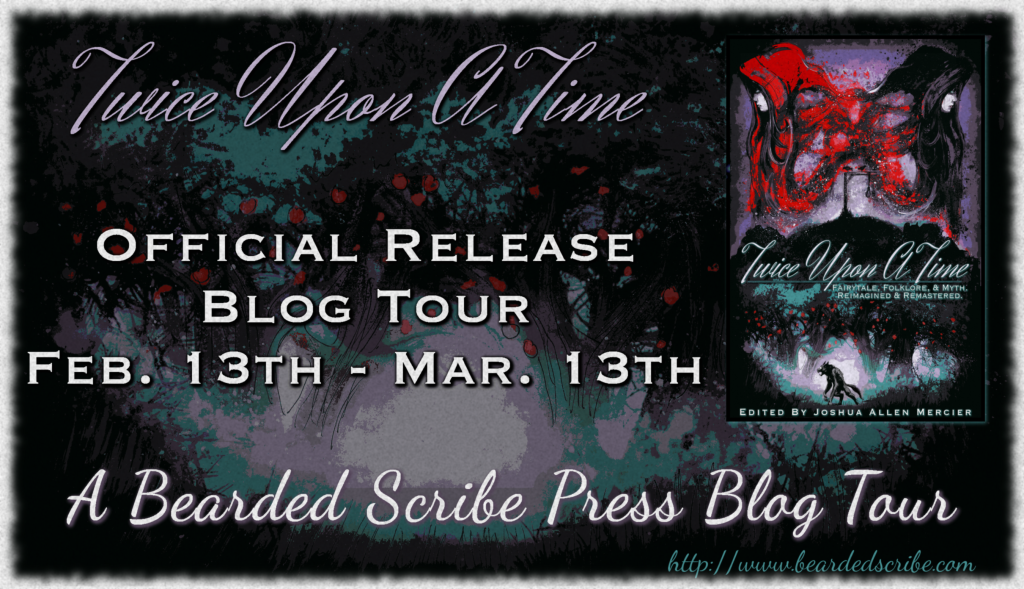 C
ONTRARY to the title of this anthology, working with such a talented cast of writers is an opportunity that usually comes once in a lifetime. From best-selling to greenhorn, independent or traditionally-published, the authors in this anthology span all ranges in addition to spanning the globe—from England to Australia and all over the United States. I've had the privilege of getting to know each and every one of them, and they have become a part of my extended family. I've even caught a glimpse of a secret side of them that only another writer...editor...is privy to witness through their words.
Through this series of posts, I plan on introducing you to my new family through a mini-interview of each. You may not get a chance to see their secret side, but you'll get a sneak-peek into their minds, their passions and inspirations, and what made them the writers they are today.

..The Mini Interview..
1. At what age did you start writing?
I began "telling" myself stories at 12 or 13. When I was a few years older, maybe 16 it occurred to me that if I wrote them down, then I would be able to go back and re-read them later.
2. Which book introduced you to Speculative Fiction?
Firestarter by Stephen King
3. Do you have an all-time favorite book? What about it makes it your favorite?
I have favorites in several genres, so I don't know that I'd be able to chose just one. The one that I've probably gone back and re-read the most times is The Forgotten Beasts of Eld by Patricia A. McKillip. (And it makes me cry, every single time.)
4. Which author and/or book inspired you to start writing?
No specific author or book. I have read things that were so wonderful, they made me aspire to write something that would have that kind of impact on someone else. I have also read things that were so bad, I felt there was no reason I couldn't do better :)
5. What would you say is the most important lesson all writers should learn?
Be true to yourself. You can take classes, listen to and apply advice from others, outline every bit of your story or go from the seat of your pants - but regardless, don't lose your own voice. No one can write what you can.
6. Of the entire publishing process, which would you say is the most difficult aspect to endure?
Probably rejection. It is difficult to spend long hours writing something, putting a part of yourself in it, and sending it out to another person only to have them say they don't want it, don't like it, etc. Publishing is a business, and tastes are subjective—but it still stings to get that rejection.
7. From where did the inspiration for your submission arise?
My story is based on The Selkie Bride. I have always been fascinated by stories of shape-changers from the sea who could live among people and then return to the ocean. There is a bittersweet condition in so many of those old legends that the selkie is held in human form against their will because their seal-skin has been stolen from them. Inevitably, when the seal-skin is recovered, the selkie will return to the ocean, even if there is true love between she and her human mate.
I also have a passion for post-apocalyptic fiction, and I was curious to explore what might happen to a diminishing population of selkies after human beings have poisoned the world in some great final war.
8. If applicable, did you have a favorite character (to write) from your story? If so, what sets them apart from the others?
Naia is the main character of my story, and definitely my favorite. I enjoyed exploring what's left of the human world through her eyes, and the fact that although she has come out of the sea for a specific purpose, she could still come to love the people she meets.
9. On what projects are you currently working?
I have a novella (another post-apocalyptic piece, sort of) that I've been working on over the last few months between other projects. Also, the first of a trilogy of "epic" fantasy novels which includes shapeshifters, war against an evil that is apparently unkillable, and the unexpected relationships that can thrive between people who are so disparate. Between all that is the real life stuff, that so often takes precedence—even when I'd rather be writing :)

Read Rose's story, Before the First Day of Winter, in your very own copy of Twice Upon A Time today!



..About the Author..
R
OSE BLACKTHORN lives in the high mountain desert of Eastern Utah with her boyfriend and two dogs, Boo and Shadow. She spends her time writing, reading, being crafty, and photographing the surrounding wilderness. An only child, she was lucky to have a mother who loved books, and has been surrounded by them her entire life. Thus instead of squabbling with siblings, she learned to be friends with her imagination and the voices in her head are still very much present.
She is a member of the
HWA
and has been published online and in print with
Necon E-Books
,
Stupefying Stories
,
Buzzy Mag
,
Interstellar Fiction
,
SpeckLit
,
Jamais Vu
, and the anthologies
The Ghost IS the Machine
,
A Quick Bite of Flesh
,
Fear the Abyss
,
The Best of the Horror Society 2013
,
Enter at Your Own Risk: The End is the Beginning
,
FEAR: Of the Dark
, and
Equilibrium Overturned
, among others.
..Connect with the Author..
Rose Blackthorn Mini-Interview
So...it's with a heavy heart that I have to announce that my publisher Musa Publishing (and the incredible, amazing, dedicated, talented people that I had the honor and privilege alongside of) will be closing their doors. I am devastated by this bit of news because I loved every moment I worked with them, Kelly Shorten, Kerry Mand, Jeanne De Vita, Dominique Eastwick, Celina Summers and every author that met through them. I know we'll all be okay but I will miss working with you. Sigh. I learned so much about writing, editing and promotion with Musa Publishing and I know that I will carry these lessons with me forever. With that having been said, please go to the Musa website www.musapublishing.com and check out the sale they are having. All of their books have been marked down to 80% off please help Musa go out with a BANG!
My novel First Frost was nominated for an award at Book Bzz! Please take a moment and vote for my book. I will be eternally grateful! :D
http://bookbzz.com/prize-writer-young-adult-fiction-vote/
Thank you so much for your time and consideration!!
I'm a giddy with joy! Seriously, I just keep telling everyone about it because I'm just so happy! :D :D :D :D :D
Here's a link
http://www.faeriemag.com/blogs/blog/16747949-sneak-peek-of-glass-frost
All shares and likes will be greatly appreciated! :D :D :D
Not much else going on besides that. Just writing and creating a million things out of perler beads. If you follow me on Instagram then you'll know what I'm talking about. I made little kitty laptop clingers and my little pony laptop clingers. They are ADORABLE!
:)
http://instagram.com/lizdejesus23
Ahhh!! Exciting news! I got another ad space on Faerie Magazine (because I love that magazine and it's just fabulous) and I've been working with them behind the scenes for a few months and they were gracious enough to share an excerpt of Glass Frost on their weekly blog!
Current Mood:

excited